How Mary is Giving Back to the University She Loves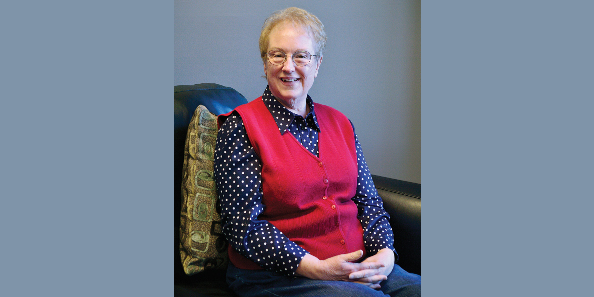 Mary Perpich, a retired journalism professor at SDSU, devoted 20 years to her students, inspiring them to achieve their goals.

When she decided to plan her estate, she had two goals of her own. First, she wanted to create an endowment to fund the journalism department's participation in the Pulitzer Center's Campus Consortium, and second, she wanted to provide for her heirs.

When she met with the SDSU Gift Planning team, she discovered that she could achieve both goals with SDSU's unique "Give-It-Twice" Plan. Mary's gift will fund the endowment, and then the rest of her estate will go into a charitable trust that will make annual payments to her heirs for 20 years. Her dedication to SDSU and to her family will go on and on. She feels great about that.

"I wanted to give back to the institution at which I had been given so much," Mary said. "I was delightfully surprised. It was a way to give twice: once to my nieces and nephews, and once to SDSU."